Katy Tx Motorcycle Insurance
How can you ride freely on the open road if you are worried about quality motorcycle insurance? Insurance for your motorcycle is important for so many reasons. If you totaled your motorcycle or perhaps, it was stolen, that would be a lot of money out of your pocket. Don't forget about the medical costs should you get in a wreck on your motorcycle. It is the law that any vehicle like a motorcycle can be used as a weapon. Because of this, if your motorcycle is responsible for injury to others, you may be sued for a considerable amount of money.  You value your motorcycle and you value your life. Now protect them both with Katy Tx motorcycle insurance from Texas Insurance Agency.
Texas Insurance Agency in Katy can help you save by increasing your premium. Our agents will make sure that you get discounts for taking safety classes or having multiple policies. If you park your motorcycle in a garage you can also see some relief. You can guarantee that if you trust Texas Insurance Agency with your Katy Tx motorcycle insurance that we will pay claims fairly and promptly. Make sure that you are ready to ask and answer questions when you talk to one of our agents. We are here to help you.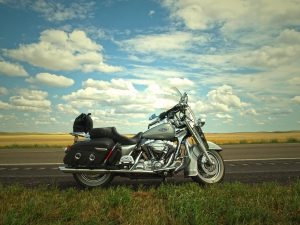 What Creates a High Premium?
Do you know what makes up your insurance costs? Everything from your age to the type of motorcycle that you own will impact your Katy Tx motorcycle insurance premium. We are the agents that will find the perfect insurance company for you and your needs. In Texas, you will need to operate a motorcycle with a Class M license. In order to get this license, you need to take a DPS-approved motorcycle safety course.
You want to make sure that your Katy Tx motorcycle insurance is protection for you and your assets. You must have insurance that is specifically for motorcycles in the state of Texas. Do you hear that Katy residents? Texas Insurance Agency is here to match you up with an insurance company that is going to handle your needs and make your pocketbook happy. Just remember what it takes to have low premiums. What impacts how much you pay is spelled out for you below:
The state where you live as minimum limits vary
The make and model of the bike that you drive including the engine size
Your driving history and your age will have an impact on your rates
Is your bike used as a daily driver or for leisure
If you store your bike in a garage or is it parked in covered parking
What Kind of Motorcycle Do You Have?
Texas Insurance Agency will cover all kinds of motorcycles such as sports bikes, cruisers, standard, touring bikes, and classic motorcycles just to name a few. We will find a company that will also provide coverage for custom equipment, medical payments, towing, and labor. In order for us to maximize discounts available to you, we will need to talk with you. You can reach out to us at your convenience. We won't sign you up until you are ready. We can at least give you a quote and calling us won't cost you a dime.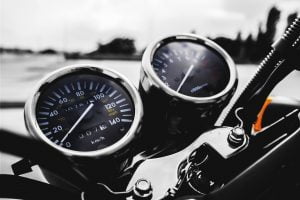 Not only will we find Katy Tx motorcycle insurance for you and your family, but we can also find insurance if you have an RV. It doesn't matter what kind of RV you have. The coverage for an RV is extensive and is listed on our website. We have relationships with insurance companies. Because of this, there isn't any type of coverage that we can't find for you. Instead of doing all the research on your own, trust the professionals at Texas Insurance Agency to do the homework for you.
RV Insurance
RV insurance is tailored to fit your Recreational Vehicle. We have access to multiple insurance carriers to bring you the best Katy Tx motorcycle insurance as well as RV coverage for the best price. This is where you can relax and let the experts at Texas Insurance Agency take care of the details for you. We have so many options for coverage for most types and classes of Recreation Vehicles. This is why you should call Texas Insurance Agents today.
Once you have your Katy Tx motorcycle insurance taken care of, don't forget your four-legged friends. Yes! We have pet insurance. Texas Insurance Agency offers pet health insurance through Safeco's Hartville pet insurance program. Your affordable options make it easy to maintain care for your dog or cat. Pet health insurance works similarly to your own health insurance. Coverage is available for accidents and illness with the option of adding preventive care coverage at no additional cost.
Some Katy Tx motorcycle insurance teams are so quick to sell a policy that the insured doesn't understand what their policy really says. This is where having Texas Insurance Agents will be a relief. The agents will take the time to get to know you as a person and as a professional before we begin talking about your insurance needs. This business model for communicating has been a winner for decades. The goal is to make sure that you trust us when it comes to finding the best coverage for your home, auto, life, and any other kind of insurance you might need.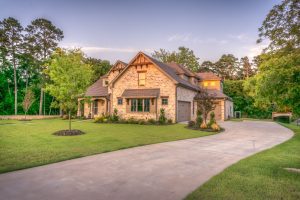 One-Stop-Shop
Texas Insurance Agency is an independent agency in Katy Texas. We pride ourselves in being a one-stop-shop for your residential and commercial insurance needs. We will work to get you a Katy Tx motorcycle insurance quickly. That is a vital distinction that we want to make clear to any future customers that might be reading this very article. Our primary concern is making sure you get the best deal and the best coverage. You have heard of the old saying, "you get what you pay for" right? That is why we do not want the quality of service or coverage to suffer. We want you to continue being the consumer and we will continue matching your insurance needs up with the right company just for your specific needs.
There are comprehensive packages that make Texas Insurance Agency your single source for your coverage needs. Katy Texas residents understand that we take care of our own. This small community of outstanding residents and businesses is what makes the relationships we build so remarkable. Our track record speaks for itself. We have been successful in lowering insurance costs for our clients by leveraging our knowledge and relationships within the Katy Tx motorcycle insurance. Our team will aggressively negotiate insurance premiums so that you will get more bang for your buck. There is coverage that will result in an insurance product that is both comprehensive in coverage and competitive in price.
Contact Texas Insurance Agency Today
Click here and you will be directed to our website. Now that you have done that, your second step is to reach out to our Katy Tx motorcycle insurance agents. Give us a call so we can set up a time and date to sit down and meet. Our Katy office is 21430 Provincial Blvd Katy Texas 77450. Click here to look at our website and some of the services that we have to offer you where insurance is concerned. If you would like to meet with Roland or Jeff, feel free to reach out to us (281) 398-1010. We will be more than happy to schedule a time to sit down and listen to your insurance needs. We look forward to meeting you and servicing you, your family and perhaps your small business.
Fun Facts about Katy Texas
Katy is outside of Houston, the fourth-largest city in the nation
Memorial Park in Houston is larger than Central Park in New York City
High School Football is the biggest sport in Katy