Flood Insurance for Katy and Fulshear homeowners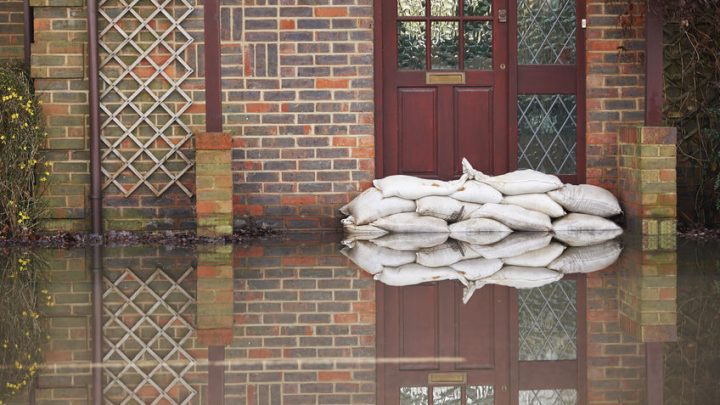 Southeast Texas is a wonderful place to live. However, our location, geography, and climate are all factors in occasional rainstorms that can lead to serious flooding. Flood damage is not covered by your home insurance policy. To make sure your losses are covered in the event of a flood, you need to have Katy flood insurance or Fulshear flood insurance for homeowners. We, Texas Insurance Agency are here to help.
Do you need flood insurance? Yes.
Flood insurance covers things your homeowner's insurance policy does not. Remember, your homeowner's insurance policy does NOT cover flood damage. The average loss from flood damage is $40,000. With our unpredictable climate, you cannot afford to do without it.
Flood insurance is not required for Katy homeowners by law, but your mortgage lender may require it. If your home is in a high-risk flood area, your mortgage lender may require you to secure a flood insurance policy. Texas Insurance Agency has helped many new homeowners in Katy secure flood insurance coverage at competitive rates.
Your flood insurance options
Most flood insurance policies for homeowners are written through the National Flood Insurance Program. The National Flood Insurance Program or NFIP is a program that allows property owners in participating communities to purchase flood protection administered by FEMA. You can secure a Katy flood insurance policy through Texas Insurance Agency.
Private flood insurance plans for homeowners are available. You do not have to secure flood insurance that is backed by the NFIP. Texas Insurance Agency partners offer private flood insurance plans that exceed NFIP limits.
What your flood insurance policy will cover
Understand What's Covered. NFIP policies have maximum coverage limits of $250,000 for home structure and $100,000 for its contents. As mentioned, you can opt for private flood insurance. Policies cover electric systems, HVAC systems, plumbing systems, carpeting, installed features such as bookcases and cabinets, appliances, personal property, foundations, and support structures. Ten percent (10%) of dwelling coverage can go towards your detached garage.
Understand what's not covered. There are numerous exclusions in an NFIP policy. Some of these include earth movement (sinkholes), damage from a sewer backup, lost income, your vehicle (would be covered under a comprehensive auto insurance policy), relocation costs, and detached property.