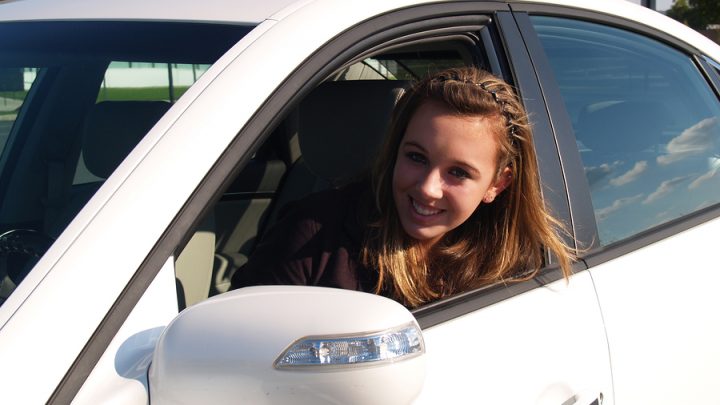 Whether your car or truck is a big diesel crew cab or a fuel-efficient hybrid, you need auto insurance. Not only is auto insurance required by law in Katy, but it is also common sense coverage for your car or truck. Texas Insurance Agency works with over 20 different Katy auto insurance providers to get you the right car and truck coverage at the best rates available.
What kind of risks do drivers face?
You have a minor fender bender. There's not a lot of damage, but the driver is complaining of pain. On top of that—you're found at fault.
You lose control of your vehicle and spin out on a slick street. You're okay, but you accidentally damaged your own car.
One of our infamous Texas storms produces high winds and hail. Your car's hood gets a big dent from a tree branch. The hail pelts your roof and trunk.
You get hit by another driver on one of Houston's busy streets. You suffer minor injuries and your car has significant damage. Worst of all, the driver is uninsured.
Your daughter and her friend suffer injuries in a wreck. They are okay, however, there are significant medical expenses.
These are just some scenarios where auto insurance can make a substantial difference.
The right policy or policies can help mitigate significant financial risk, such as:
The fender bender? Liability car and truck coverage pays for injury and property damage to another motorist that results from covered losses caused by you.
Damaged your own car? Whether it can be repaired or if its a total loss, collision coverage policies can help.
Storm damage? Comprehensive auto insurance policies can cover damages that are caused by incidents other than an accident.
Hit by an uninsured motorist? Get additional protection by adding uninsured motorist coverage to your auto policy.
Your daughter is injured in a wreck and incurs medical expenses? Medical payments coverage can help.
Sometimes, auto insurance policies only cover when you're at fault; those policies are liability insurance. Other policies cover losses regardless of whether or not you are found to be at fault; these policies are full coverage insurance.
Lenders will usually require full coverage auto insurance whenever you are financing a vehicle. Are you currently at the dealership and need an auto insurance quote? Click here!
Texas law mandates that you have auto insurance
Texas law requires motorists to have liability or full coverage auto insurance with a minimum coverage of $30,000 per person or $60,000 per accident.
Driving without insurance can come with penalties such as an expensive traffic citation or paying for thousands of dollars of damages out of pocket. You cannot afford to be without a good Katy auto insurance company on your side.
Contact Texas Insurance Agency for affordable auto insurance
Texas Insurance Agency can find the right Katy auto insurance coverage for your car or truck at the most competitive rates available today. We work with numerous auto insurance providers and can provide coverage for your vehicle, no matter what it is.
Contact us today for a quote about auto insurance for your car or truck. We provide insurance at affordable rates.