You can find the best Katy Texas cheap commercial truck insurance policies with Texas Insurance Agency. Roland Cardner and Jeffrey R Fogleman serve you as independent agents. And as independent agents, they do not work for your insurance company, but you. We work hard to get you the kind of coverage that you need for the right rate. Setting your business up with commercial transportation insurance that you are satisfied with will be a cinch.
Roland Cardner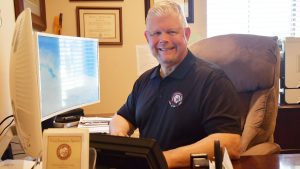 Roland attended Lamar University in Beaumont and earned his Bachelor of Science in Physical Education. He also minored in Speech/Communication and Life/Earth Science. Roland went on to get his Master's in School Administration from the University of Houston in Texas, Clear Lake. He began his career as a high school coach and middle school science teacher. Eventually, Roland would climb up the latter to Assistant Principal of Curriculum.
Roland changed career paths in 1997. He joined the insurance industry as an Allstate agent, where he would receive many accolades. However, in 2007, he sold his agency to take time off. But later, Roland would get back to insurance. This time, he would work as a self-owned, independent agent.
Essential for you to as his client, Roland is a Certified Insurance Counselor. To keep this certification, Roland goes through continuing education classes. His commitment to staying educated about changes in insurance expresses his dedication to setting you up with the right policy.
Roland and his wife, Alice, moved and made their home in Katy, TX, in 1998. They are happy with their four children, Brandy, Mallory, Timothy, and Sarah, and their four grandchildren. In their community, Roland participates heavily as a member of the Cinco Ranch Rotary Club. Also, he donates his time and resources to The Ballard House and The Brookwood Community. Roland loves spending his time playing the piano, singing, fishing, hunting, and playing and watching all sorts of sports.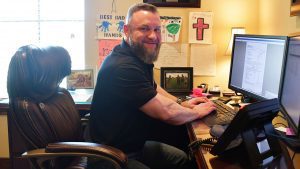 Jeffrey R Fogleman
Through quite a different path, Jeff began his career in the insurance industry. Instead, in 1994, he started as an apprentice under his father at Farmers. After learning under his father for two years, Jeff became an agency manager himself. From there, he grew his father's agency into 4,000 policies.
Jeffrey went on to make his own insurance agency as well. Allstate approached him and gave him the opportunity. With all the knowledge and expertise under his belt from his father's mentorship, he earned several awards there. He used the passed down quality customer service, honesty, integrity, and know-how of building a profitable business.
Soon, he was able to grow his agency even further with an acquisition. Then, he worked and thrived with two sales agents and four customer services. In 2003, Jeffrey took on and purchased his father's agency when he retired. Then, like Roland, after ten years, he went independent.
Jeff and Roland Cardner are now partners at Texas Insurance. Here, he works on running our commercial division, day-to-day marketing, sales, and customer retention. He and his wife, Kimberly, have three beautiful daughters and son, Kaylie, Kendra, Kara, and Nate. Jeff loves boating, skiing, and, of course, hanging out with family and friends.
Commercial Coverages
Every business needs to protect its assets adequately. From small businesses to large corporations, these properties and liabilities should not be left open. Our business amounts to our life's work, so we should treat it as such. Mishaps are unpredictable, so we should prepare for and have contingencies. Texas Insurance can help you add Katy Texas cheap commercial truck insurance to that list.
However, there are many types of commercial insurance coverage that we can start you out with. Because we are an independent agency, we can help you get what works best for you, rather than for the insurance provider. Consequently, we will figure out how much coverage your business needs. It should be enough for the rainy days that threaten your type of business and not more. The goal is to have you only spend on the insurance that will end up helping.
The two most necessary insurances for all businesses are general liability and property. With general liability, you are covered for anything that you are "at fault" for. This list can include injuries, libel, slander, or physical damages.
On the other hand, property insurance protects against damages that came from outside. Fires can burn your property. Lightning may strike. Or a flood could destroy your computer and all your data. Property insurance covers all of these, but you can also tack on business income coverage. Business income can help you with the income you lose from work missed during the filed claim.
BOP
Texas Insurance can also combine these policies under a Business Owner's Policy (BOP). You can bundle your commercial property, income, and liability insurance under one BOP. Additionally, you can customize your business insurance with more specific coverage. We can get you everything from commercial auto insurance, restaurant insurance, or garage keepers' insurance. But it is the auto insurance that is of particular interest to us.
Katy Texas Cheap Commercial Truck Insurance
There are several reasons that commercial trucks are going to cost more to insure than a personal car. But they are also the same reasons that it is all the more essential to protect. To begin, trucking legally requires extra insurance by the USDOT. On top of that, FMCSA requires a minimum of 750,000 of truck liability coverage. It is easy to understand why. An accident involving a truck is going to cause far more damage than any other vehicle on the road.
Commercial truck insurance is also covering the liability of the company. There are still other factors that come into play. For example, cargo insurance will affect the cost. Depending on what your company is hauling, the coverage will need to change. Part of what the policy includes is property damages to the cargo itself.
While there are all these factors driving the price up for truck insurance coverage, you only need help finding a better policy. It means it is even more important not to find an over-bloated policy but still get what will protect your company. If your company can benefit from Texas Insurance's Katy Texas cheap commercial truck insurance, call us at (281) 398-1010 or email us at info@texasinsuranceagency.com.
Katy TX Fun Facts
The first Katy Rice Festival took place in 1981.
Katy's name comes from the old "K-T Railroad" that runs through the city.
We have statues of geese, representing the hundreds of wild birds that migrate here every year.
We have ten parks, including Mary Jo Peckham and Heritage Park, known for its restored buildings.
For more on Katy, visit http://cityofkaty.com.