Commercial General Liability Insurance Katy TX
Commercial General Liability Insurance Katy TX because it's typically required when renting a business space; However, are you aware of the many benefits of this type of policy? Texas Insurance Agency is here to help entrepreneurs to find the best plan for their business investment.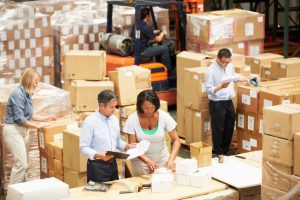 Commercial General Liability Insurance Katy TX
General liability insurance is a type of business that protects a business from the financial responsibility of injury or damage claims from a third party.  Basically, this policy will take care of any expenses associated with a customer's injury or damages. Additionally, it covers any damages a location you are leasing for the operation of your business. While the average cost of a general liability policy is approximately $1200, the coverage and price of each policy vary. Specifically, this policy covers the following claims:
Coverage A
Bodily injury and property damage liability
Personal and advertising injury
Medical payments
Products completed operations
Damage to premises rented to you
Coverage B
In addition to physical injuries, this type of policy protects against advertising liability such as:
Libel
Slander
False arrest
Infringing on another's copyright
Malicious prosecution
Use of another person's advertising idea
Wrongful eviction, entry or invasion of privacy
General liability insurance is typically combined with property insurance, and together they make up a comprehensive Business Owner's Policy. There are also add-on business liability insurances such as:
Liquor liability – This policy covers any damages injuries caused by an intoxicated patron. This policy is useful for businesses that manufactures, sell, serves, or facilitates the use or purchase of alcohol.
Pollution Liability – The policy offers liability protection for sudden and accidental, first-party and third-party environmental liabilities. It protects assets from unforeseen ecological exposures that could impact the business's earnings.  This policy protects from the liability of hazards creating bodily injury, property damage or pollution clean-up costs.
About Our Company
We have approximately one hundred years of experience collectively in the insurance industry. Additionally, our affiliation with over fifty top insurance companies allows us to extend the following types of coverage to our customers: auto, business, life, flood, motorcycle, and boat insurance. We can assist in helping you find the best comprehensive package for your family and your property. Contact us today and save yourself the time and overwhelming stress of finding the best policy and quote for your budget.
The Owners
Here is some information on the owners of our agency:
Roland Gardner, CIC – Roland graduated from Lamar University with a Bachelor of Science degree in Physical Education minoring in Speech/Communication and Life/Earth Science. Additionally, he graduated from the University of Houston – Clear Lake with a Master of Science degree in School Administration with an emphasis on Mid-Management. Although Roland started his professional career as a teacher then a principal, he changed the direction of his career and became an Allstate Insurance Agency  Owner in 1997. After receiving multiple honors, Rolland decided to sell his agency. Then, after a much-needed vacation, he decided to start his own insurance agency. As a result, the Texas Insurance Agency was born.
 Jeffery Folgleman – Jeffery started his journey in the insurance industry as an apprentice at his father's Farmers Insurance Group Agency. He spent two years at his father's agency where he learned the ins and outs of the industry. Jeffery became the agency's manager is was responsible for acquiring over 4,000 policies for the firm. Eventually, Jeff aspired to start his own agency with Allstate Insurance Company in 1998.  In 2003, he awarded his father the opportunity to retire by purchasing his father's agency. However, after ten years, Jeffery sold his agency and set out to become an independent insurance agent. Today, Jeffery is a partner of the Texas Insurance Agency and is currently involved in the day-to-day operations.
 Contact Us Today
We know the importance of quality and affordable insurance. Therefore, we feel you should contact us today and see the various ways we can cover your family and property. For more information our company and its services, please contact us at 281.398.1010 or visit our website here. In addition to contacting us, you can visit our office at 21430 Provincial Blvd, Katy, TX 77450.
Did You Know
Occasionally, business insurance includes a lawyer. Depending on your policy, it may consist of legal counsel. As a result, you can avoid the additional stress of seeking a competent lawyer who will assist in legal situations.
The general liability insurance only pays for lawsuits filed by the third parties.
The general liability insurance is not a legal requirement but may be required for other business transactions.
Commercial insurance typically does not cover intentional criminal acts. For example, if one of your employees intentionally commits fraud, theft, or assault, your policy may not cover the act, and you may be liable for the action.
No insurance company will underwrite Jackie Chan's productions. Since insurance companies require him to use safety gear while performing his extremely dangerous stunts, Jackie often chooses to shoot his movies in Hong Kong where the safety rules and regulations a little more relaxed.
The very first signed insurance contract happened in 1347 in Genoa, Italy.
The word "insurance" originally meant an "engagement to marry."
Katy Fun Facts
Katy is in Harris County and is 16 miles northwest of Sugar Land, Texas and 27 miles west of Houston, Texas.
Once known as Cane Island,  Katy was initially the hunting ground for Karankawa Native American Tribe, the winter hunting ground for herds of buffalo, flocks of wild ducks and other wildlife.
The city was officially incorporated in 1945 and was named after the Missouri-Kansas-Texas Railroad that was often referred to as "K-T Railroad)
Katy, TX  today is home of the "Biggest Mums." A Homecoming Mum (Mum is short for Chrysanthemum), is a flower attached to some kind of backing with multiple colorful ribbons and garland. Each year, teenagers in high school prepare to wow their friends with the biggest and most unique designs that display their school pride.
The city is home of the Forbidden Gardens. The Forbidden Gardens is an outdoor museum that replicates multiple historical scenes of China.
For more information about this city, visit the official website here.