July 1, 2020
Business Insurance for Contractors
Often insurance companies have bundles ready for specific businesses, like contractors. There is no specific contractors' insurance, but we know that these businesses typically require similar coverages. These bundles typically include general liability insurance, commercial property insurance, and builder's risk. In the end, though, you select the policies that best suit your operations.
Usually, a contractor will purchase what is known as a business owner's policy, or BOP. These typically cost anywhere from $400 to $750 a year but cover both property insurance and liability insurance for property damages and injuries.
What Contractors' Insurance Covers
There are a few typical types of contractors' insurance. The most common forms come in general liability insurance and property insurance.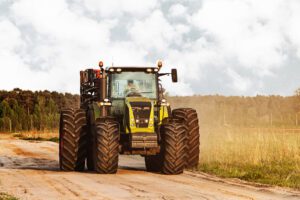 General liability covers what it sounds like it covers. It protects you from any third-party lawsuits or property damages. Your business is a huge investment or could be called your entire life's work, effort, and income. But, unfortunately, accidents are unpredictable, and a lawsuit could completely ruin your company. Your liability policy will protect your company from any damages to others or others' property coming about through your employees or just occurring on your property.
Another unpredictable damage comes in the form of natural disasters or others' faults. Your commercial property insurance will protect your company's assets from incidents like fire, lighting, and storms. Extra insurances like umbrella insurance can be bought if you have enough assets to worry about. Or there is flood insurance if you live in a flood plan like the Greater Houston area.
Other policies contractors should look out for include builder's risk which includes damages to projects in process and on-site equipment. Equipment insurance will cover business property while it is in transit. Commercial auto will cover all your company's vehicles. And worker's comp covers state-mandated medical bills or lost wages from work-related injuries. Many of these will come bundled with your other BOP coverage.
Texas Insurance for Commercial Contractors
In fact, we contract with one of the top-rated providers of contractors' insurance, Travelers. They offer BOPs with off-premises property limits up to $25,000. This coverage protects all tools and equipment at worksites or in transit.  They also include employee dishonesty coverage, protection from employee theft, and damages. If your particular contracting business requires anything specific, they will also work with you to meet your needs.
Otherwise, Texas Insurance Agency works with plenty of other insurance carriers. As independent agents, we work for you, not the insurance provider. Our job is to pick and choose between the numerous options to find the exact policy that will serve your company best. For our work on finding a business insurance policy geared toward contractors, call us at (281) 398-1010 or email us through info@texinsagency.com for your Katy independent agents.