Cheap Full Coverage Auto Insurance Katy TX
Everyone is looking for Cheap Full Coverage Auto Insurance Katy TX but many fail. At Texas Insurance Agency, we can use our network of top insurance companies to locate the policy for your family, your property, and your budget. Our team is ready to help you with all of your insurance needs.

Cheap Full Coverage Auto  Katy TX
During the underwriting process, insurance companies determine if a driver is least likely or more likely to cause an accident. To make this decision, they will review a driver's driving history, insurance claims history, and credit score. For example, if you've were involved in multiple accidents, insurance companies most likely will consider you as a high-risk driver and will either require you to pay a higher insurance price or will not offer a policy to you. In addition to this, insurance companies typically add surcharges to your plan for the following reasons:
Accidents –  The more accidents you have on your record, the higher the price of the surcharge will increase.
Tickets for Moving Violations
Involuntary Manslaughter
Driving Under the Influence
Criminally negligent driving
Driving Without a license or with a Suspended License
TAIPA
If you are a driver who is unable to find insurance (after trying us of course), you can get basic coverage through the Texas Automobile Insurance Plan Association (TAIPA). A driver automatically qualifies for this program if two insurance companies refuse to sell a policy to you. Even though TAIPA offers only liability, PIP, and UM/UIM coverage, it is typically higher than coverage from other companies. In addition to their higher prices, they charge surcharges for tickets and accidents and they are usually higher than traditional insurance surcharges. For more information about this program, visit the official website here.
About Our Company
We have approximately one hundred years of experience collectively in the insurance industry. Additionally, our affiliation with over fifty top insurance companies allows us to extend the following types of coverage to our customers: auto, business, life, flood, motorcycle, and boat insurance. As a result, we know we can assist in helping you find the proper coverage you may need, and together we can find the best comprehensive package. Contact us today and save yourself the time and overwhelming stress of finding the best policy and quote for your budget.
The Owners
Here is some information on the owners of our agency:
Roland Gardner, CIC – Roland graduated from Lamar University with a Bachelor of Science degree in Physical Education minoring in Speech/Communication and Life/Earth Science. Additionally, he graduated from the University of Houston – Clear Lake with a Master of Science degree in School Administration with an emphasis on Mid-Management. Although Roland started his professional career as a teacher then a principal, he changed the direction of his career and became an Allstate Insurance Agency  Owner in 1997. After receiving multiple honors, Rolland decided to sell his agency. Then, after a much-needed vacation, he decided to start his own insurance agency. As a result, Texas Insurance Agency was born.
 Jeffery Folgleman – Jeffery started his journey in the insurance industry as an apprentice at his father's Farmers Insurance Group Agency. He spent two years at his father's agency where he learned the ins and outs of the industry. Jeffery became the agency's manager is was responsible for acquiring over 4,000 policies for the firm. Eventually, Jeff aspired to start his own agency with Allstate Insurance Company in 1998.  In 2003, he awarded his father the opportunity to retire by purchasing his father's agency. However, after ten years, Jeffery sold his agency and set out to become an independent insurance agent. Today, Jeffery is a partner of the Texas Insurance Agency and is currently involved in the day-to-day operations.
 Contact Us Today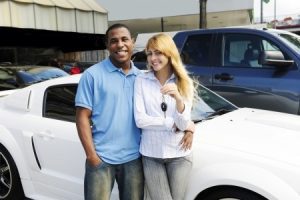 We know the importance of quality and affordable insurance. Therefore, we feel you should contact us today and see the various ways we can cover your family and property. For more information our company and its services, please contact us at 281.398.1010 or visit our website here. In addition to contacting us, you can visit our office at 21430 Provincial Blvd, Katy, TX 77450.
Did You Know
The average cost of auto insurance in Texas is approximately $934.22 per year.
The nation's average price for auto insurance is approximately $889.01 per year.
The number of claims is a potential factor to price your policy.
The type of car you drive is a significant factor to price your policy.
The Toyota Sienna Minivan has one of the lowest yearly insurance premiums compared to all other cars
The Honda Fit EV will add free collision insurance to the entire lease period.
Travelers Insurance underwrote the first car insurance policy in 1897 as a liability policy.
The internet allowed for premiums to decrease dramatically due to the option to compare quotes.
Married drivers usually receive a married discount rate because married couples tend to have fewer accidents.
Although drivers under 25 receive higher insurance premiums, not all companies drop rates just because someone turned 25.
Half of your insurance premium goes toward administrative expenses, not claims.
The District of Columbia pays the highest expenditures on auto insurance.
There are insurance policies specifically catered to female drivers. For instance, these policies offered roadside assistance and coverage for stolen purses left in the vehicle.
Katy Fun Facts
Katy is in Harris County and is 16 miles northwest of Sugar Land, Texas and 27 miles west of Houston, Texas.
Once known as Cane Island,  Katy was initially the hunting ground for Karankawa Native American Tribe, the winter hunting ground for herds of buffalo, flocks of wild ducks and other wildlife.
The city was officially incorporated in 1945 and was named after the Missouri-Kansas-Texas Railroad that was often referred to as "K-T Railroad)
Katy, TX  today is home of the "Biggest Mums." A Homecoming Mum (Mum is short for Chrysanthemum), is a flower attached to some kind of backing with multiple colorful ribbons and garland. Each year, teenagers in high school prepare to wow their friends with the biggest and most unique designs that display their school pride.
The city is home of the Forbidden Gardens. The Forbidden Gardens is an outdoor museum that replicates multiple historical scenes of China.
For more information about the city, visit the official website here.