April 6, 2020
A More In-Depth Look at Garage Keeper's Coverage
A few weeks back, we explained the basics behind garage keepers' insurance. To quickly recap, garage keeper's insurance covers any business that handles other peoples' vehicles while in their care. Businesses like towing, auto detailing, repair shops, car washes, and valets would be smart to get this to protect them from an unrecoverable loss.
It is also essential to understand that it does not cover everything. And therefore, you can know what other insurance you will need to pair it with. For example, a towing company will require On-Hook Insurance for damages done to any cars currently on the tow. Most garage keepers' insurance also does not cover personal belongings left inside the vehicle. Cargo insurance can protect you from theft, damages, or liability from this. And then for your own business' vehicles, you will need a business Physical Damage coverage, separate from the coverage that protects your customers' property.
Legal Liability Coverage
Legal Liability Insurance provides coverage for negligence on your part. For example, an employee could leave the car in neutral and have it back into traffic. Liability also covers you if someone in the company left the gate unlocked, and a thief broke into it. However, the garage keeper's legal liability insurance does not cover accidents that did not result from your action. So, if your company securely locked up the place of business, but a thief still broke in, then the insurance would not become involved.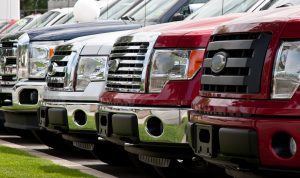 Direct Primary Coverage
If a garage full of vehicles is flooded during Hurricane Harvey, then the business would need a direct coverage form of insurance. For instances where your customers' car was on your property and in your care, but you were not at fault for its damages, direct coverage steps in. Indirect primary's case, your insurance pays for the total loss for your customers' vehicles even when you are not legally liable.
Direct Excess Coverage
Direct excess coverage provides a cheaper option. With direct primary, your insurance operates as the first line of defense for your customer. This is understandably expensive. Instead, with direct excess, you pick up the slack on repairing the vehicle after your customer's insurance has already played their part. In this way, it makes direct primary look like a courtesy for your clients.
Texas Insurance Agency
For the right business insurance, Texas Insurance Agency can set you up with the proper coverage. As independent agents, we are motivated to find you the coverage that does the most and cost you the least. To get started with Roland Cardner, Jeffrey R. Fogleman, and Kristy Thompson, call (281) 398-1010 or email us at info@texinsagency.com.