Katy TX Boat Insurance
Texas Insurance Agency works with insurance companies across the country to find the right insurance for you when it comes to Katy Tx boat insurance policies. You will be able to rest easy knowing that you have protection for your favorite watercraft. We have insurance for jet boats, sailboats, fishing boats, houseboats and personal watercraft. If the worst happens if you are on a fishing trip, you want protection. The only way to assure yourself that you are doing the right thing for you and your family is by calling the experts at Texas Insurance Agency.
Do you feel anxious when you hear about fuel spills? Katy Tx boat insurance is here when there is an accident. You don't want to think about negative situations. However, you know that Texas Insurance Agency will get you coverage. Insurance comes with monthly premiums. Just thinking about how much you shell out each month. There are discounts for boat or personal watercraft insurance policyholders. The premium might not be at all what you have been accustomed to. Texas Insurance Agency does the work for you. Instead of sitting behind a computer for hours at a time trying to find the best rates, allow us to handle that.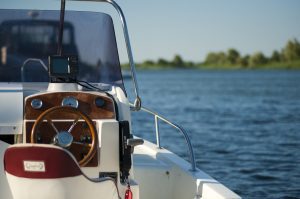 Protect Your Assets with Texas Insurance Agency
Having Katy Tx boat insurance is a measure of financial protection. Insurance will help you protect your assets in case you experience a loss. Liability will help protect your assets in the event of someone being hurt if there is an accident. It is vital to have the right coverage without breaking your bank account.  Staying safe on the water is crucial which is why we have teamed up with the Texas Parks & Wildlife crew. There are boating safety tips that will enhance your next outing. Just click here to see them for yourself.
Boat claims are not the same as auto claims. If you make the first step by calling on Texas Insurance Agency to do the work for you, the stress and anxiety of insurance rates will dissolve. We pride ourselves on the customer service that we deliver. Customer service has really gone down in the last decade. Because of this, we have our team on their toes so that you will want to comment on how well you were treated.
Texas Insurance Agency Hand Picks the Insurance Companies
When you experience a loss, you can put your trust in the Texas Independent Insurance Agents to have your back during the claim process. We believe in getting our clients fair, prompt payment. We don't just work with any insurance company, we handpick the companies that we think will be a good fit for our clients. Our team of Katy Tx boat insurance experts is meticulous in selecting which companies we will team up with. This process can almost be compared to matchmaking. Our agents will match you up with the right insurance company depending on what you need coverage for.
Katy Tx boat insurance independent agents are carefully chosen. Customer service, prompt communication, and true results represent what we do for those we insure. By trusting our team to find you coverage in the areas of your life, you are saving yourself from having to do the research that our specialists are about to do for you. The partnerships that we have developed over the years with dozens of insurance companies will allow you to get the right price for your insurance needs.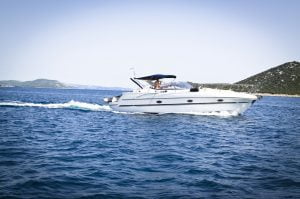 Insurance rates for Katy residents vary across most insurance companies. Coverage, exemptions, and exclusions will vary across the insurance companies. You can save hundreds of dollars just by getting a Katy Tx boat insurance. We value our clients and the type of coverage that they need which is why we don't just pair up with any insurance company. No two insurance needs are alike. That is why we value the relationships that we have built over the years in this industry.
Discounts on Coverage with Texas Insurance Agency
Consequently, our team works based on trust and friendliness. The last thing we want is for one of our insured to have any hesitation in calling us about their insurance needs. As the consumer, you have a voice in who you do business with. The choice of insurance companies will directly reflect the way the Texas Insurance Agency does business. We would never do any business with a company that we do not personally condone. How business is done when it comes to Katy Tx boat insurance is our top priority.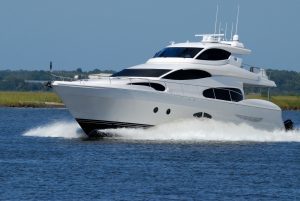 Texas Insurance Agency is an independent agency in Katy Texas. We pride ourselves on being a one-stop-shop for your residential and commercial insurance needs. We will work to get you Katy Tx boat insurance quickly. That is a vital distinction that we want to make clear to any future customers that might be reading this very article. Our primary concern is making sure you get the best deal and the best coverage. You have heard of the old saying, "you get what you pay for" right? That is why we do not want the quality of service or coverage to suffer. We want you to continue being the consumer and we will continue matching your insurance needs up with the right company just for your specific needs.
Contact Texas Insurance Agency Immediate to get Started
Click here to be redirected to our website. After you read up on those that will work hard for you, make a point to contact us. You can stop by our Katy office at any time. Our office is in Katy at 21430 Provincial Blvd Katy Texas 77450. Do not hesitate to call us (281) 398-1010. We will be more than happy to schedule a time to sit down and listen to your insurance needs. I hope you are looking forward to meeting us as much as we are.
Fun Facts about Katy Texas
A haunted cemetery is believed to be in Katy Tx according to Texas ghost crews
The largest football mum was made in Katy Texas
Texas is one of seven states with no state income tax